Light Cleanse | Facial Massage | Lymphatic Drainage Gua Sha | LED
An advanced lymphatic drainage facial geared to relieve muscle tension, reduce swelling, strengthen collagen and promote a clear complexion. We begin by opening the lymphatic channels around the head and neck to allow better drainage of metabolic wastes. Skin is cleaned using a double cleanse method which helps remove debris from pores while maintaining a balanced skin flora. Guasha stones are used over the face, toning facial muscles and detoxifying stagnant lymph from the body. The treatment concludes with collagen stimulating LED light therapy and a light exfoliation peel. There are no extractions or steam in this facial.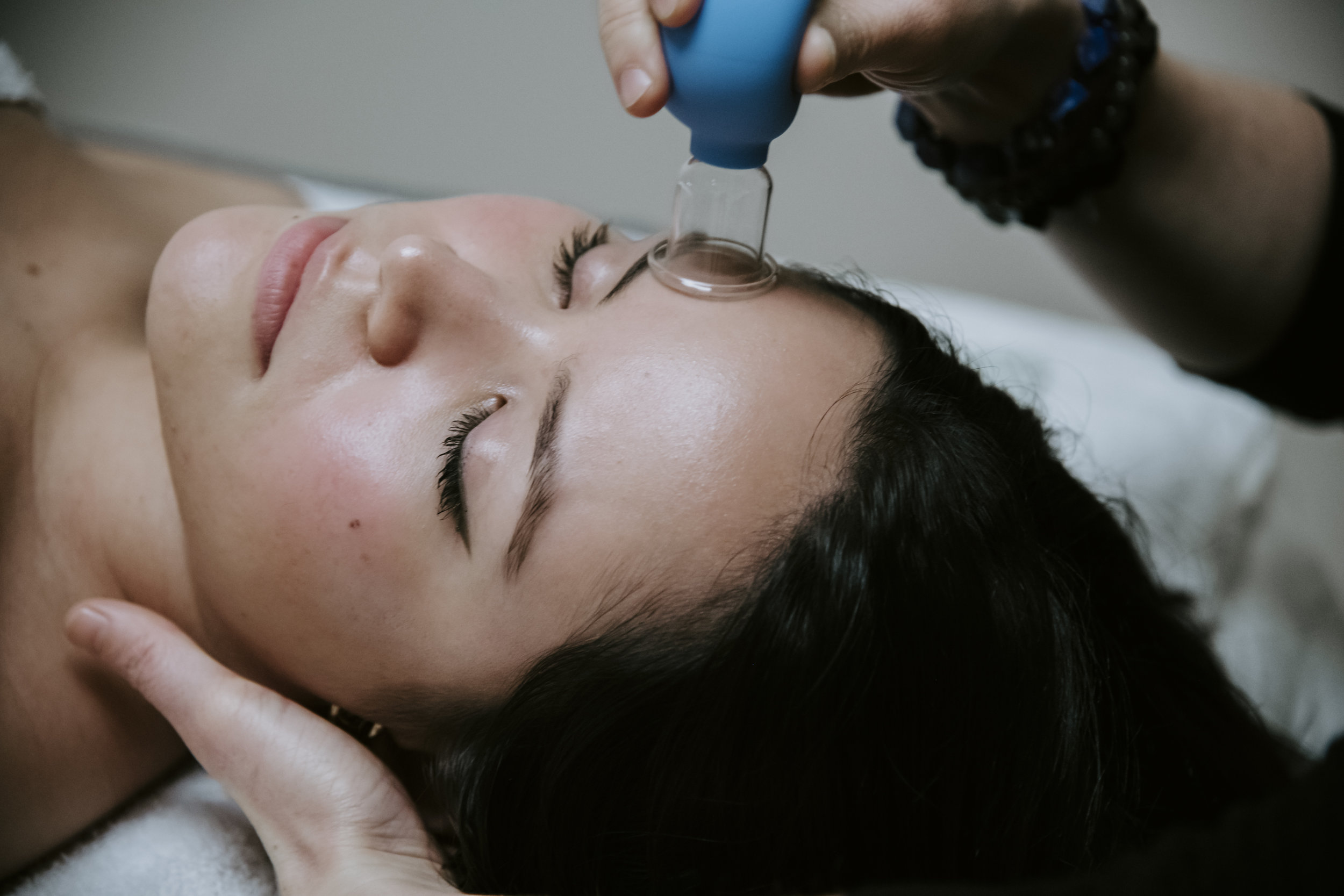 Double Cleanse | Facial Cupping
A therapeutic treatment utilizing glass cups specifically designed for the face and neck. Cups are not retained, but rather slid over the surface of the skin with repetitive movements. This service is excellent for the treatment of sinus issues, TMJD, and for anti-aging skin care.